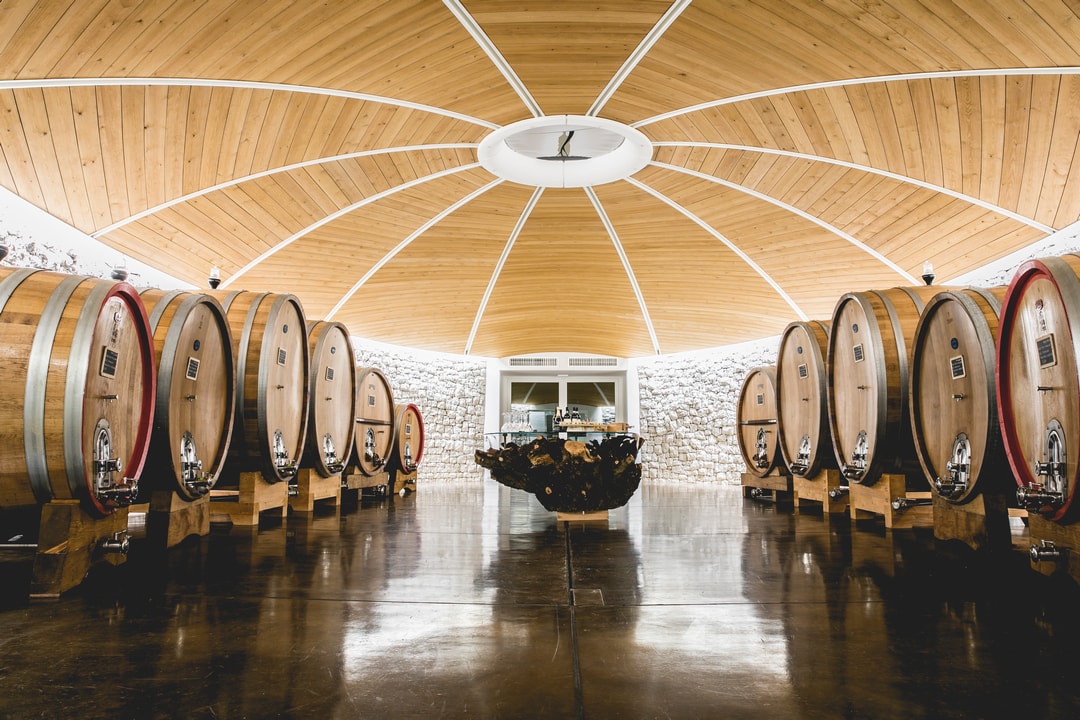 Our barrique cellar is the place where time slows down and allows the wine to refine naturally.
It was built by designers and artisans from our Romagna, a land from which the white selenite stone of Monte Titano also comes from, around which the republic of San Marino emerges.
The vault was made by wood craftsmen, entirely on site.
Here the red wines of the estate are refined, the Sangiovese which will become Romagna DOC Sangiovese RISERVA sub-zone SERRA and the Cabernet Sauvignon.
These wines are aged in large French oak barrels for an average of 18/24 months.
Aging is useful for wines that have an impressive tannic structure that can thus evolve in finesse and elegance, thanks to the slow micro-oxygenation that the large wooden barrel allows.
In the same room but in two tonneaux we refine our passito di albana for about six months.
Temperature and humidity are the result of the hypogeal position of the room, but also of the use of energy from renewable sources, such as photovoltaic and geothermal.
Casaclima has certified the energy functionality of the company with the highest level.