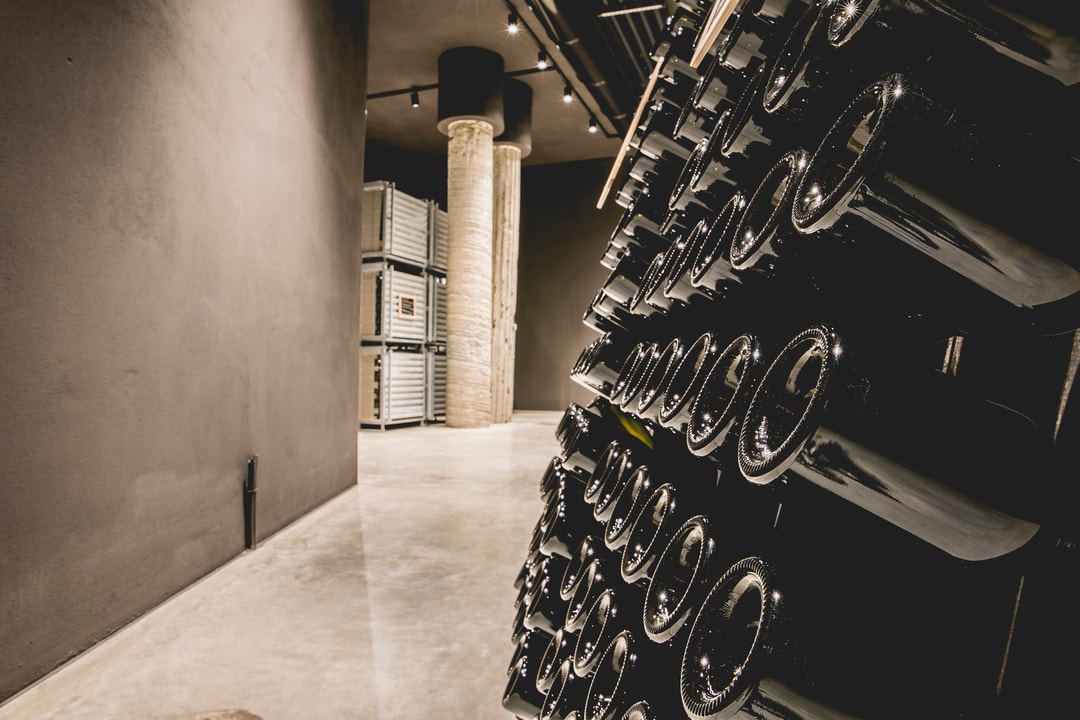 Our sparkling wine produced according to the champenoise method has a long history behind it that begins with the selection and harvesting by hand around mid-August of bunches of Grechetto gentile from our vineyards.
After careful and delicate pressing of the bunches and cold decanting, the sparkling base is left to ferment in steel, constantly analyzed and tasted before assembly.
In the winter months of the following year we proceed with the assembly and the draft, a phase in which the wine is bottled with the addition of sugars and yeasts (liqueur de tirage), capped with a crown cap. The bottles are stacked in the refining room and stored here for the entire time of refermentation in the bottle and maturation on the lees which lasts 3 years.
Also in this room the mechanical remuage of the bottles is carried out, a practice that has the function of bringing the wine back into contact with its own yeasts which are deposited on the neck of the bottle during decanting.
After remuage and disgorgement, the bottle is topped up with the expedition liqueur and corking.
After labeling and a further stop for another two months, our vintage brut sparkling wine classic method is ready for sale.
The temperature and humidity of the room is the result of the use of energy from renewable sources (photovoltaic and geothermal).